Special Olympics Basketball Superstahhhhhhs!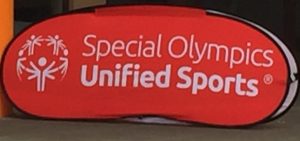 Zack and I drove down to Rainier Beach today for his Special Olympics Basketball Tournament. We arrived dressed for him to play, and he was ready for an onslaught of photographs taken by me.
I love having Zack participate in team sports, even though he often prefers waving to people he knows over racing after an orange ball and throwing it at a hoop. People are definitely his priority and he wants to make sure the ones he loves knows he sees them. That's part of his charm, and we all love him for it.
Always accommodating (well, almost always), Zack knows I love to photograph him at these events so he stopped in the middle of a pass during the game to let me get the perfect shot! His arms have gotten stronger since last year and he could throw the ball further than I've seen him do before.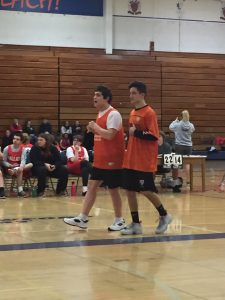 In addition to his fabulous coaches, high school students from the district help the game go much smoother. Here's a photo (right) of one helping Zack head in the right direction today.
We love our sports teams, and the members always bring home a ribbon.