We waited for Taylor and Cassidy (our son and new daughter-in-law) to come to our house before we opened our presents this year. That meant we celebrated Christmas morning one day late. The anticipation made it even more fun on December 26th than it would have been on the 25th.
Santa had no problem with our arrangement either. He filled our stockings right on time. These stockings are hand-knit treasures from Bubbie (Taylor and Zack's grandma). I've had mine since I was born. Jay's came the year we were married. Taylor's and Zack's, the years they were born. And Cassidy was given hers at their wedding rehearsal dinner last summer.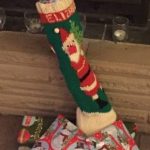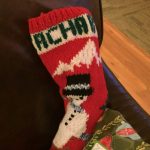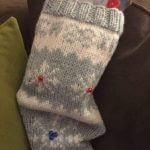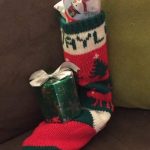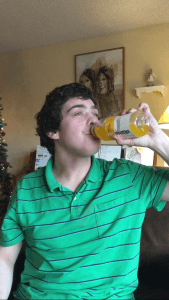 The stockings contain all sorts of small gifts, from toothbrushes to snacks to candy. This year Zack also got deodorant and liquid hand soap in his because we are working on hygiene. He dove right in to his favorite part, the snacks and beverages.
Zack is one of the best present-openers around. We love to watch his enthusiasm.
Along with expressing gratitude and enthusiasm for the gifts he likes, Zack politely disregards the ones he doesn't prefer. While searching through our recycle bin for something we might have accidentally thrown away we found his new toothbrush and a new shirt that he apparently didn't want and had tossed out.
Good thing he's got a whole year to get back on Santa's "nice" list.