I started a full time job three weeks ago. I haven't been writing as much and I miss sharing our life with all of you. It's a big adjustment for me to work away from home after several years of working from home. Jay's adjusting, too. But Zack seems to be taking it all in stride.
Our solution to "Zack-care" with my new hours is having Jay work nights for the next five months while I work during the day. (I say five months because I'm at an interim position.) I put Zack on the bus at 7:20 a.m. and start my commute to just south of Seattle (it takes an hour no matter how I drive it, and yes, I am using WAZE).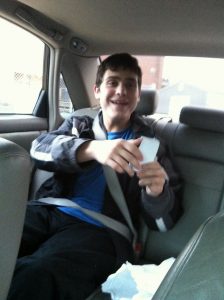 Jay is home when Zack gets off the bus at 2:50 in the afternoon. He feeds him and they drive down to where I work by 4:30. Conveniently, Jay's work is about five miles from there. We talk for about 5 minutes and then he heads to work and Zack and I head home.
We miss each other. I'm hoping I can work from home two days a week once I get the job down.
But I love where I'm working–Union Gospel Mission is an amazing organization that helps a lot of people. It's exhilarating to be challenged with a full time PR position. I feel very much alive mentally.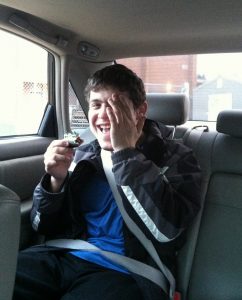 And Zack's getting lots of car time, which he loves. The beauty is that both Jay and I get to go in the carpool lane for that rush hour commute–and that really speeds things up, believe me. I even get express lanes both directions. Score.
I'm going to try to blog at least once a week–and hopefully more. But it won't be as frequent as during my leisurely work-at-home-very-part-time days. Many other things are going by the wayside, too. For now. For awhile.
Keep in touch.