Zack got to do his favorite thing on Saturday: ride on a ferry boat. After Thanksgiving Day at home with our immediate family and some friends, we went to Bainbridge Island to see extended family.
We left in plenty of time for the 11:10 a.m. boat, and were the second to the last car on. Whew! It's been a while since we've faced the holiday commute and we were so happy to make it.
The weather was stormy, but we didn't care. We headed upstairs, taking the stairs slowly with Zack gripping my shoulder, and letting others pass us.
I gave Zack my phone to take a few photos since I'm always the one recording our lives. This is what he took: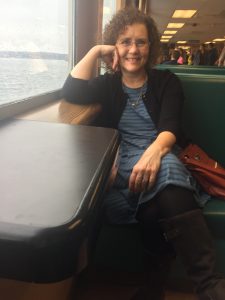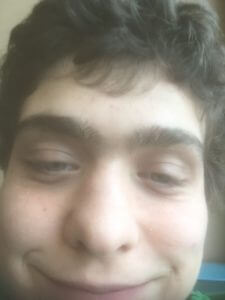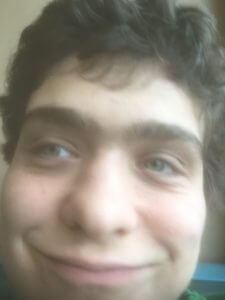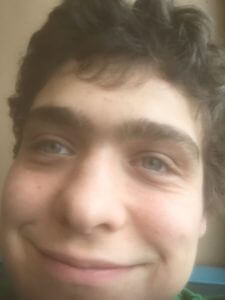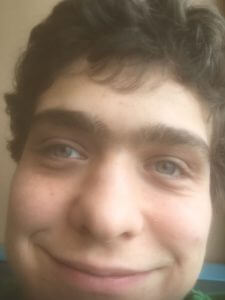 It's all about priorities! Don't you love that face? I sure do.
What kinds of photos do you like to take?