A secondary title for this blog post could be "The Anxious Ramblings of a Mom About to Leave the Country for 12 Days."
I have done it before. For the past three or four years, Jay and I have miraculously traveled "abroad" and left everyone at home, and they have all survived beautifully. So why do I feel even more than my usual angst this year?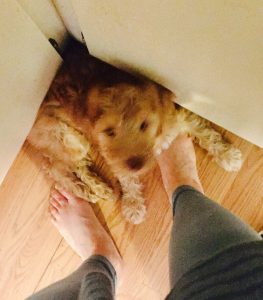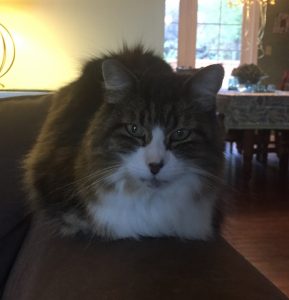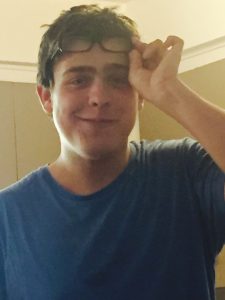 Perhaps it's adding a puppy to the mix of treasures I am entrusting to capable adults during my absence. Maybe it's because Emmy (our cat) is now 16 and feels so horribly bony underneath her fluffy exterior. No doubt it is also because of Zack's awareness that we are leaving …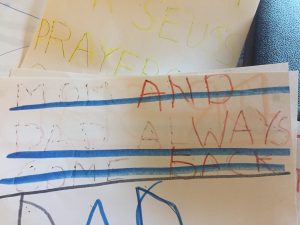 I wrote "MOM AND DAD ALWAYS COME BACK" for him the other night to trace in our usual "Follow the Dots" routine. I made him repeat it out loud several times. (He's probably always hated it when we leave, it's just that now he has the words to express it.)
I keep repeating to myself …
They are all going to be well-cared for by changing shifts of seven capable and loving adults who have proven track records of dependability.
But I also think…
Who will know to repeat "Theodore Tugboat" when Zack says it before taking off for the bus? Who but me knows it somehow releases him to say "Goodbye" for the day?
Who will know to allow Zack just enough independence after there's been a night-time accident to preserve his dignity and let him take care of his own sheets?
Who will know to only give him 1/3 of the crackers in the package so he doesn't overeat and can hopefully lose a little of that belly fat?
Who will know the exact inflections to use while reading "The Cat in the Hat" to make Zack laugh and join in?
Who will know … a thousand things that only I know?
Comfort for my heart
Last night I spoke with Taylor, Zack's older brother. He knows how I am before leaving on a trip. He has experienced it every time.
"I know we are invincible until God says it's time to come home (meaning heaven)," I said. "But just in case this is 'our time,' please promise me you will always make sure Zack is alright."
I have never asked this of him before. He was too young and I felt like the responsibility was too much. But Taylor is married and an adult now, and I just needed to know my forever-little-boy-in-a-man's-body would be alright.
"Oh Mom," he answered. "Cassidy and I have already talked about that. We plan to always be a big part of Zack's life. Don't worry. 40 years from now when you and Dad are gone, we'll be there for him."
That did my heart good.
Nearly there
Tomorrow when we get on that plane I will be excited. I can feel it rising up even now. All that I can do–a calendar of the schedule of caregivers taped to the refrigerator; specific instructions and dates and times emailed to each one of them; extra money left for groceries–has been done.
Then it will be just Jay and me, ready to enjoy the sun of southern Spain for a few days and the fellowship of a gathering of global missionaries in London. WoooHooo! I love going places with my favorite traveling buddy!
I'll catch you up when we return.